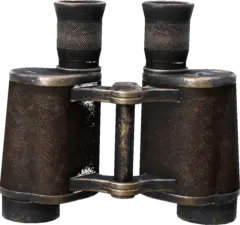 Handheld binoculars. Although not as stable or powerful as tripod-mounted telescope, it can still serve as a powerful surveillance tool.

Camo net, standard military issue. Can be used to mask your base structures, or even to craft a shelter to serve as a temporary hideout.

Sharp combat knife with a sturdy blade and a handle. Great for self-defense, but it has other, more mundane uses as well.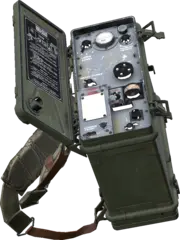 Field Transceiver
BaseRadio
A R-105 portable base radio station operating on wide set of frequencies on long ranges. Can also be hooked to a vehicle battery.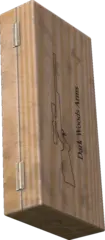 Gun Cleaning Kit
WeaponCleaningKit
A wooden box, containing complete and universal gun-care system. Used in firearm maintenance.
Handheld Transceiver
PersonalRadio
Medium range, two-way personal radio with a frequency switch. Requires a battery to operate.
Usages
military
police
medic
firefighter
Categories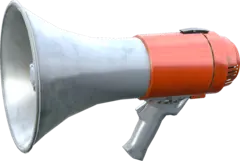 A megaphone used to make announcements or indiscreetly communicate over large distances. Requires a battery to operate.
Usages
military
police
town
village
Categories
Tiers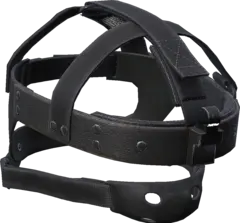 NVG Headstrap
NVGHeadstrap
NVG headstrap. It's quite comfortable to wear with night vision goggles attached.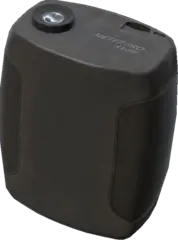 It lacks the magnification and stability of binoculars, but makes up for it by its ability to precisely measure long range distances.
Usages
military
police
industrial
hunting
Categories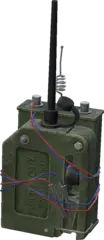 Remote Detonation Unit
RemoteDetonator
A set consisting of detonator and receiver. Meant to arm explosives and trigger their detonation from a safe distance.
Variants: Receiver, Trigger


Alcoholic Tincture
DisinfectantAlcohol
Home proven alcohol-based tincture with herbal extracts. Used to disinfect scratches, wounds, and other things.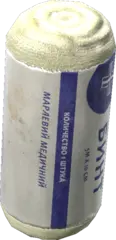 A roll of non-sterile gauze bandage. Can be used to directly stop the bleeding, but can also be used other ways.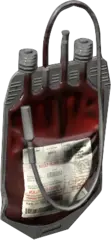 A bag of whole blood. Used to replace blood lost due to bleeding. Lacks any means of delivery into the bloodstream.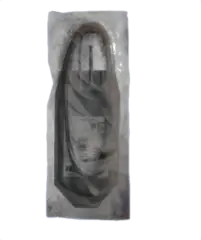 Blood Collection Kit
BloodBagEmpty
An empty bag for collecting blood directly. Contains anticoagulations to extend usefulness of the collected blood.
Blood Test Kit
BloodTestKit
Single-use blood type test kit contains everything needed to perform a complete blood test for ABO and Rh.

Charcoal Tablets
CharcoalTablets
Made of activated charcoal. Used as an absorbent to treat poisoning and overdose or as filling for gas mask filters.

Chlorine Tablets
PurificationTablets
Water purification tablets are used to chemically disinfect water from untreated sources for drinking purposes.

Codeine Pills
PainkillerTablets
Painkiller pills suitable for treating weak or moderate pain.

Disinfectant Spray
DisinfectantSpray
A spray bottle of disinfectant. Is supposed to kill viruses and bacteria, eliminate germs and undesirable odors.
Epinephrine Auto-Injector
Epinephrine
A pen of adrenaline for intramuscular injection. Improves breathing, stimulates the heart and raises dropping blood pressure.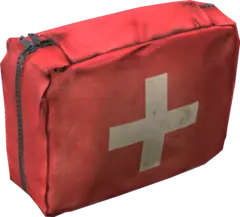 First Aid Pouch
FirstAidKit
A textile pouch used to carry and protect first aid kit, mainly from the weather exposure.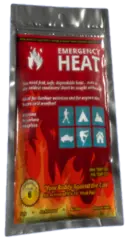 Small disposable heat source, keeps you warm for a limited time when put into a jacket, pants or vest.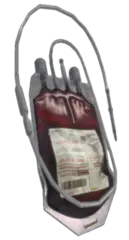 A bag of whole blood with an IV set ready for transfusion. Used to replace blood lost due to bleeding.

IV Saline Bag
SalineBagIV
A bag of saline solution with an IV set ready for infusion. Used to treat dehydration and accelerate blood regeneration.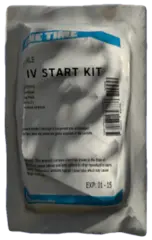 Contains all needed items for delivering liquids intravenously. Used in combination with bags holding them.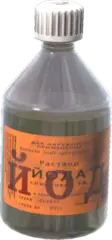 Iodine Tincture
IodineTincture
A common antiseptic, used to medicate exposed wounds. It's a solution of iodine and potassium iodide.

Medical Thermometer
Thermometer
Glass thermometer filled with mercury. Can be used to help with diagnosis if feeling under the weather.

Morphine Auto-Injector
Morphine
A pen of morphine for intramuscular injection. Affects central nervous system directly and acts as an analgesic. Used for pain relief of severe injuries.

Multivitamin Pills
VitaminBottle
A small bottle with pills that covers a wide spectrum of vitamins, that strengthen your immune system.

PO-X Antidote
AntiChemInjector
The label is worn. The only readable parts are the letters "PO-X" and a drawing that displays how to use the injector. Remove the cap and push hard against the skin.

A bag of saline solution. Used to treat dehydration and accelerate blood regeneration. Lacks any means of delivery into the bloodstream.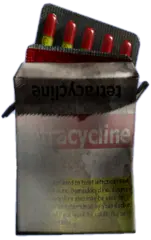 Tetracycline Pills
TetracyclineAntibiotics
Broad spectrum antibiotics. Used to treat viral and bacterial infectious diseases.

Old-fashioned but functional, this marvel of mechanical engineering can almost snap your leg in half.
Bone Fishing Bait
BoneBait
Worm on an improvised bone hook, can be used as bait.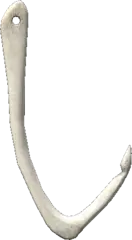 Bone Fishing Hook
BoneHook
A piece of carved bone which can be used as an improvised fishing hook.

A deployable tripod, used to suspend cooking equipment over an open fire.

This common household instrument is used to smoothly open metal/tin cans, with no content spilling.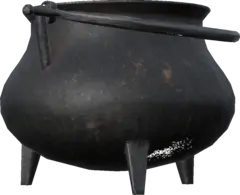 A cast iron cooking pot. Most suited for cooking broth and soups. Potentially more; depending on ingredients.

Construction Light
Spotlight
Deployable light source. Needs to be powered beforehand. Consumes a lot of energy.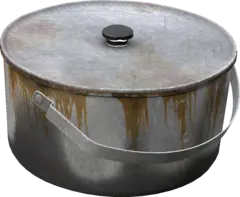 A metal pot. Used for different cooking techniques involving fire. Result depends on ingredients used.

Cooking Stand
CookingStand
Some forked branches that provide support for pots, when properly fixed into the ground. It turns out to be useful when used in close proximity to a fireplace.

A farming hoe also known as the Dutch hoe. A sharp piece of metal at the end of a wooden rod. Designed to cultivate soil or penetrate any fragile or soft object.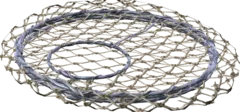 Fish Net Trap
FishNetTrap
A fish trap made out of some netting and metal wire for the structure. Once a fish gets in from the funnel opening, it's very unlikely it finds its way out.

Worm on a steel hook, can be used as bait.

Steel fishing hook, durable and reliable, just add the bait.

An extendable fishing rod. Highly portable, it makes fishing seem simple, provided some bait is available.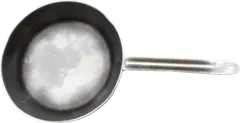 A cast iron pan. Can be used for cooking various ingredients, or as a tool of personal defense.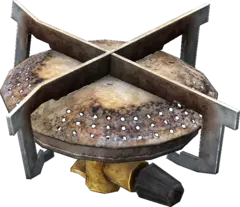 Gas Stove
PortableGasStove
A portable stove. Camper's best friend, this handy gas-fueled cooker can be used to prepare a meal anywhere.

Insecticide Spray
AntiPestsSpray
Protects plants and their crops and easily deals with their infestation of insects.

Kitchen Knife
KitchenKnife
A sharp kitchen knife with broad blade and a sturdy handle. Can handle vegetable as well as meat.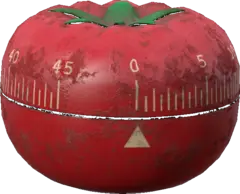 Kitchen Timer
KitchenTimer
Turn it or burn it.

Pepper Plant
Plant_Pepper
Short pepper plant. Preferably harvested when the peppers are ripe.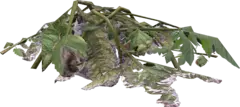 Plant Material
PlantMaterial
Various pieces of plants, nature's simplest fertilizer. Makes gardening simpler and things greener.

Potato Plant
Plant_Potato
Bushy potato plant. Preferably harvested when the potatoes are ripe.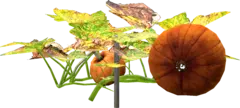 Pumpkin Plant
Plant_Pumpkin
Sprawling pumpkin plant. Preferably harvested when the pumpkins are ripe.

A hand-held agricultural tool with a curved blade. Typically used for harvesting grain crops or cutting succulent forage.

Simple Fishing Rod
ImprovisedFishingRod
A piece of rope tied to a stick. This marvelous invention can be surprisingly useful, provided some bait is available.

Small Fish Trap
SmallFishTrap
The neck has been cut off and placed, inverted, back in the bottle. This funnel traps any fish who dare to venture in to find food.

Snare Trap
RabbitSnareTrap
A simple trap to capture small animals. A loop tied to a stick. Not the brightest of designs, but it works. Hopefully.

A sharp table knife, used for cutting steak. Serrated blade cuts any meat with ease.
Tomato Plant
Plant_Tomato
Tall tomato plant, preferably harvested when the tomatoes are ripe.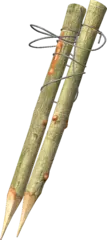 A passive mechanism. Designed to trigger a device when the wire is pulled.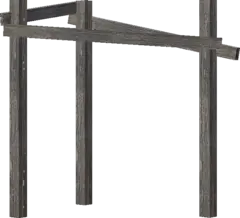 Zucchini Plant
Plant_Zucchini
Low zucchini plant. Preferably harvested when the zucchinis are ripe.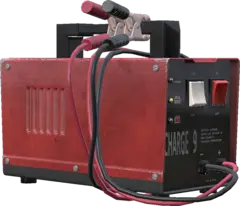 Battery Charger
BatteryCharger
Used to charge truck or car batteries when plugged into running electric grid.
Boxed Headlight Bulb
HeadlightH7_Box
A box containing H7 Headlight Bulb.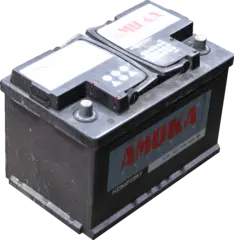 12V rechargeable car battery, usable in cars. It can be used to power other appliances, if connected properly.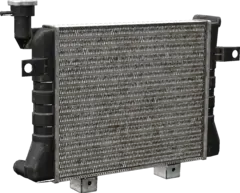 Radiator that connects to the engine block. Used for cooling a car engine with a coolant, typically water based.

A large tent, spacious enough to shelter a parked vehicle or a pile of equipment.

A heating device which allows a diesel engine to be started.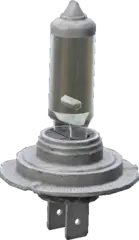 Headlight Bulb
HeadlightH7
A standard H7 headlight bulb. Fits most cars and motorcycles.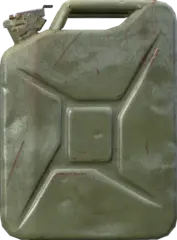 Jerrycan
CanisterGasoline
A metal canister, useful for storing large volumes of gasoline or other liquids.

Locally produced spark plug. Used to deliver electric current to chambers of combustion engine.

Heavy blunt implement. Also an useful tool for getting wheels off the car for maintenance.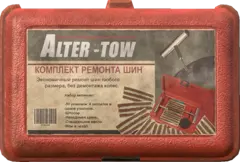 Tire Repair Kit
TireRepairKit
A plastic case, containing all the tools needed for fixing a car tire. Tire iron not included.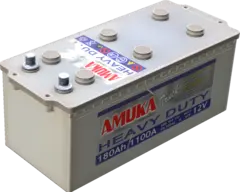 Truck Battery
TruckBattery
12V rechargable truck battery has higher capacity then regular car battery. It can be used to power other appliances, if connected properly.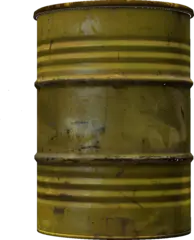 Oil barrel for storing stuff and various liquids in large volumes. Used to catch water or craft things over time.
Variants: Blue, Green, Red, Yellow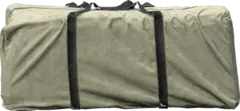 A canopy, often seen at farmers' markets. With some camouflage, it makes for a decent hideout.
Variants: Blue, Brown, Lunapark

Fire Barrel
BarrelHoles_ColorBase
An oil barrel with holes in it. Still holds up as storage for solid items, it's mainly used as a vessel, in which a fire can be made.
Variants: Blue, Green, Red, Yellow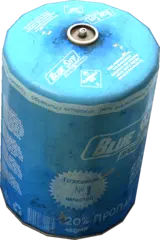 Large Gas Canister
LargeGasCanister
Contains butane which is provided to gas-powered camping equipment after attaching it.

A large military tent. It can house a small unit, along with its equipment.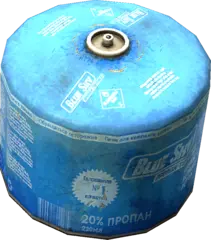 Medium Gas Canister
MediumGasCanister
Contains butane which is provided to gas-powered camping equipment after attaching it.

A camping tent. Offers a comfortable and dry space, with additional storage space.
Variants: Green, Orange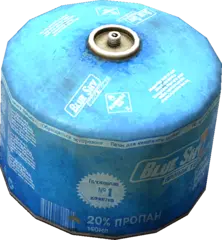 Small Gas Canister
SmallGasCanister
Contains butane which is provided to gas-powered camping equipment after attaching it.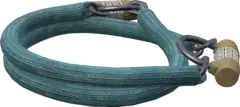 3-Dial Combination Lock
CombinationLock
3-dial combination lock, with a chain long enough for the wooden logs of constructed gates.
Variants: 4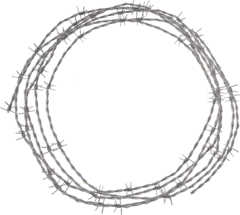 A roll of barbed wire. Can be used for various trap crafting, you can even use it to tie somebody down. Not that you'd want to!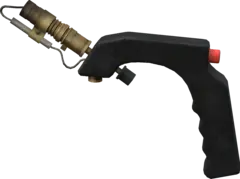 Metalworking tool; primarily used to cut and weld metal. It's designed to be fed by gas canisters.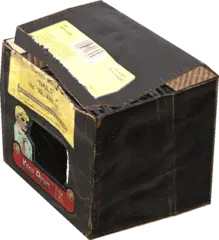 A box of 16d-sized nails.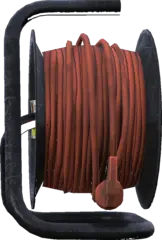 A spool of electrical wire with sockets and plugs, used to connect various electrical components.
Extendable fence. One of the key elements of enclosing an area.

Used to plot the position of a fence and its layout.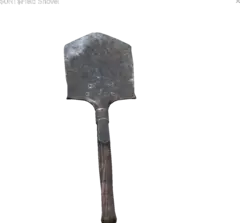 A common entrenching tool used by military forces for a variety of purposes. Survivalists and campers have found it to be indispensable in field uses.

Buildable flag pole. The sturdy base supporting a stabilized mast, upon which a flag can be hoisted. A base with a raised flag is here to stay.

Flag Pole Kit
TerritoryFlagKit
Used to plot the position of a flag pole. The flag pole consists of a sturdy base which supports and stabilizes the mast, upon which a flag can be hoisted. A base with a raised flag is here to stay.

Invaluable crafting tool, intended to saw off metal pipes. It has other uses as well.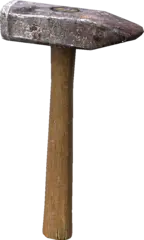 A multi-purpose tool. Mostly thanks to the fact, that, after a while, everything tends to look like a nail.
Lumber Pile
PileOfWoodenPlanks
A pile of long wooden planks. They have been laying idle, just waiting for a chance to be used.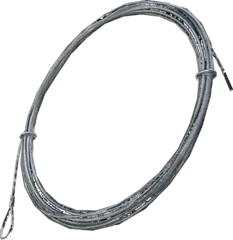 A roll of strong metal wire. Has many uses, from conductors, to trap crafting, to makeshift handcuffs, a metal wire can do it all, and more.

Nailed Bat
NailedBaseballBat
An upgraded baseball bat with several nails going through. If you're not on the receiving end, it may bring you good luck.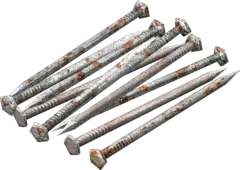 16d-sized nails. What you do with them is anybody's guess, but they are a necessity for any serious construction effort.

Wooden plank, used for any serious construction. Some tools and nails would also help.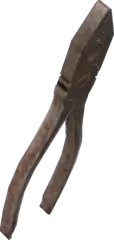 Metal tool with head resembling jaws. Definitely useful for wire cutting and some light bending.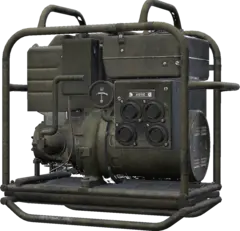 Power Generator
PowerGenerator
Portable gasoline-powered generator. Provides enough electricity to power a small home for as long as the fuel lasts.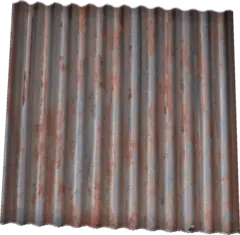 Metal sheets, great if you need to do some serious building, otherwise not that useful.

Ordinary shovel. Strong, steel blade easily splits both soil and skulls.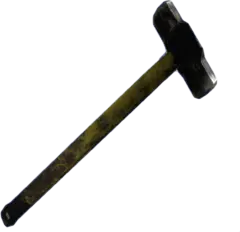 Sledgehammer
SledgeHammer
Flat metal head can apply more force than other hammers, due to its large size. Certainly useful for various demolition purposes.

Extendable watchtower. Can contain multiple floors to provide height advantage.

Watchtower Kit
WatchtowerKit
Used to plot the position of a watchtower and its layout.

Long and heavy wooden log that has been limbed. Good for any serious construction effort.

A string with colorful electric lights. Can be hung around for that special festive look.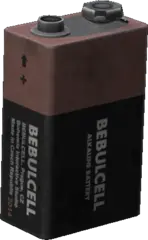 An alkaline 9V battery. Used for powering various small appliances like flashlights and radio transceivers.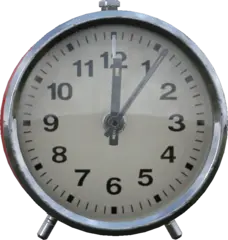 Alarm Clock
AlarmClock_ColorBase
Common table alarm clock. Spring powered and apparently still working.
Variants: Blue, Green, Red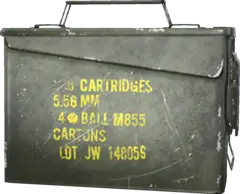 A metal storage box. Originally designed for holding ammunition, but can store other things too.

Barbed Baseball Bat
BarbedBaseballBat
Baseball bat wrapped with barbed wire. It brings a world of hurt to poor souls on the receiving end. No exceptions.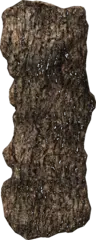 Big chunk of bark.
Variants: Birch, Oak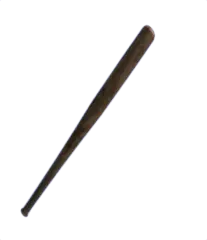 A wooden baseball bat made for hitting baseballs. Or, if there are none around, any suitable substitute.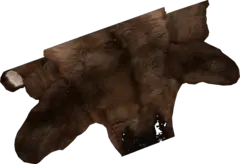 Pelt from a brown bear. Can be tanned for further processing.